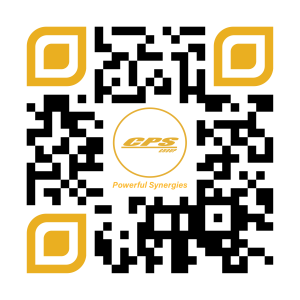 With this code we ensure that you have received authentic communication by email from our teams, please note that we are experiencing e-mail spoofing attacks that are "imitating" our email addresses like [email protected] and others, please note that our current and official emails are [email protected]
Do not respond, send sensitive information or download any material or files that are not asked or sent from our official email addresses.
Furthermore, if you are in doubt about suspicious emails or inquiries, we encourage you to contact us by web assistant on this website, or directly to our team members, signaling your issues and doubts.
The information transmitted by this email is intended only for the person or entity to which it is addressed. This email may contain proprietary, business-confidential, and/or privileged material. If you are not the intended recipient of this message, be aware that any use, review, retransmission, distribution, reproduction or any action taken in reliance upon this message is strictly prohibited. If you received this in error, please contact the sender and delete the material from all computers and other devices.
IMPORTANT: The contents of this email and any attachments are confidential. They are intended for the named recipient(s) only. If you have received this email by mistake, please notify the sender immediately and do not disclose the contents to anyone or make copies thereof.
WARNING: Although taking reasonable precautions to ensure no viruses or malicious software are present in this email and in possible files attached to it, the CPS GROUP and its affiliates and or subsidiaries cannot accept responsibility for any loss or damage arising from the use of this email or attachments.
If you received communications email in error, please notify us immediately by sending an e-mail to [email protected]
CPS GROUP is compliant with the General Data Protection Regulation (GDPR) (EU) 2016/679. We are committed to guaranteeing the security and protection of the private information that we process. To understand more about how we collect, store, and process your personal information in compliance with GDPR, please take a look at our privacy policy.