HOW TO DOWNLOAD RESERVED MATERIAL
Access to reserved material is granted based on your level of engagement with CPS GROUP. For the purpose of this guide, it will be showed here how a dealer for the brand COPMA can download reserved material. Proceed to the COPMA download section as show in this post:
https://www.cps-group.com/how-download-copma-public-material/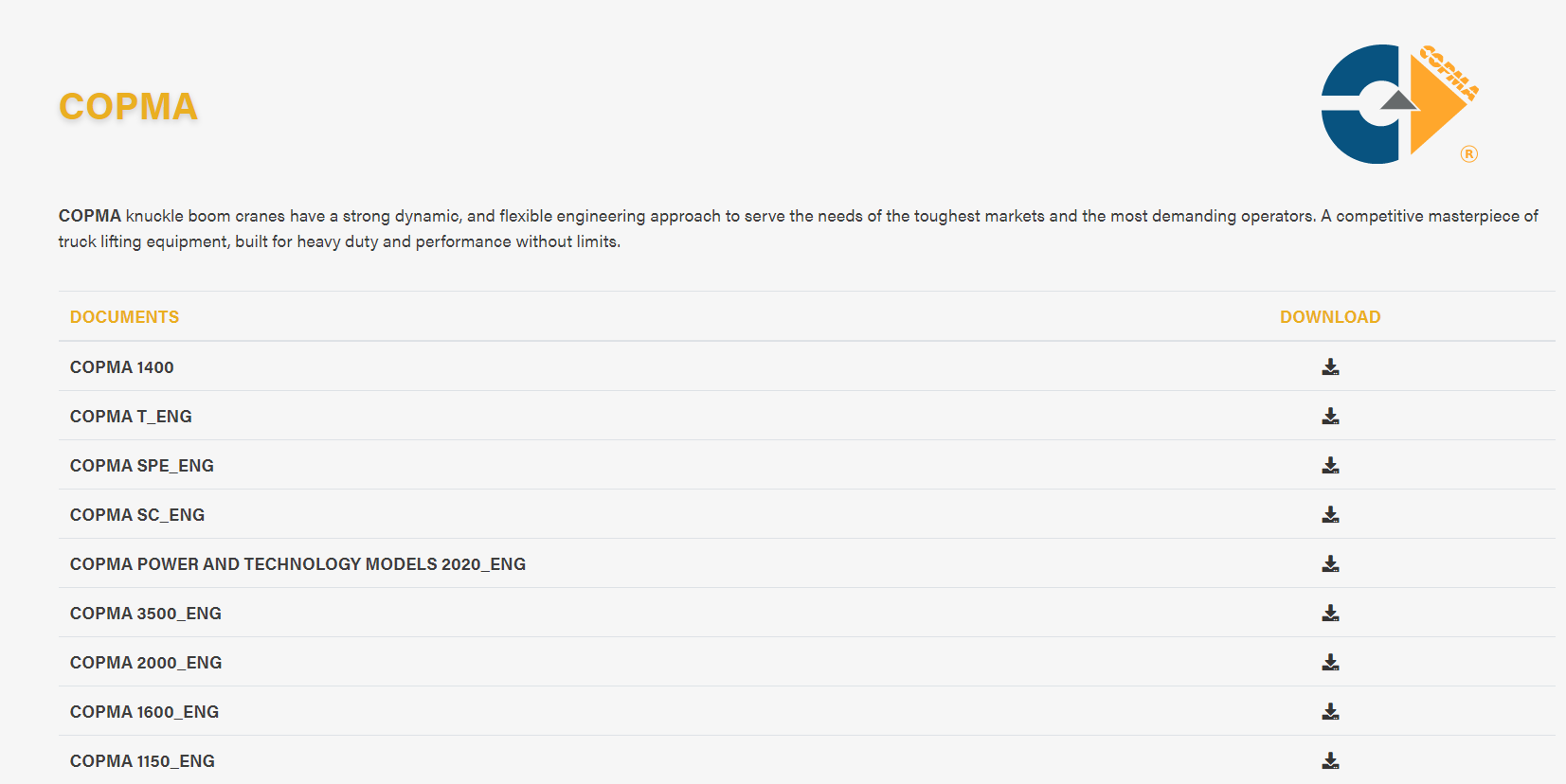 Scroll at the bottom of the DOCUMENT list and ADDITIONAL DOCUMENTS will be available for download. Click on the " icon

"  that corresponds to the reserved additional document you want to download.

The reserved document is now downloaded in your browser. If that does not happen, you might need to disable any kind of pop-up blocker installed as extensions in your browser. Repeat the same operations for every other reserved document you want. If you don't see the additional document list you are not logged in as user of this website but only as a subcriber, therefore you don't have proper authorization to have access to these documents. For any questions, support or information refer to the CPS GROUP ASSISTANT, by clicking on the "icon

" on the rbottom right of your screen and fill the required fields.